Pastry shop, ice cream parlour, bar and restaurant: Balzer is today a pinnacle of culinary excellence in Bergamo. An establishment with a welcoming, elegant ambiance, it proposes a wide selection of dishes that celebrate both local and national culture, placing an emphasis on seasonal ingredients. Service is attentive and professional from early morning, when breakfast is served, until nightfall, when the city's nightlife comes into its own.
Located within the historical heart of the city, Bergamo's well-known pastry shop transcends time. Since 1936, this establishment has been the gathering spot for all those wishing to savour local homemade pastries and cakes while enjoying the city's unique atmosphere. From Donizetti Cake to the dessert "Polenta e Osei", treat yourself to the indulgence of a truly pleasurable interlude.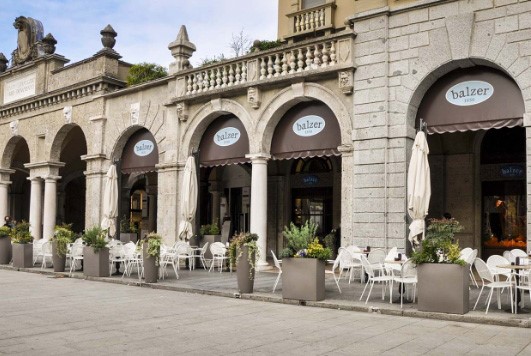 Prepare to be captivated by tasty dishes and drinks in this renowned establishment in the centre of Bergamo, which uses fresh, seasonal ingredients to deliver unique experiences that harmoniously blend both Italian and international culinary traditions.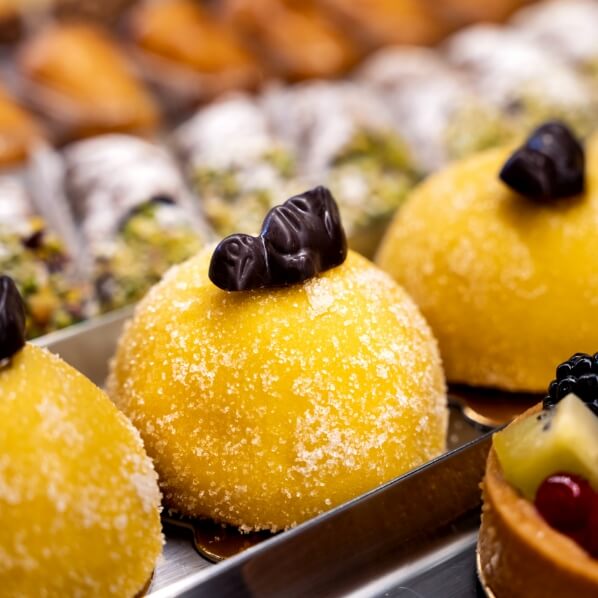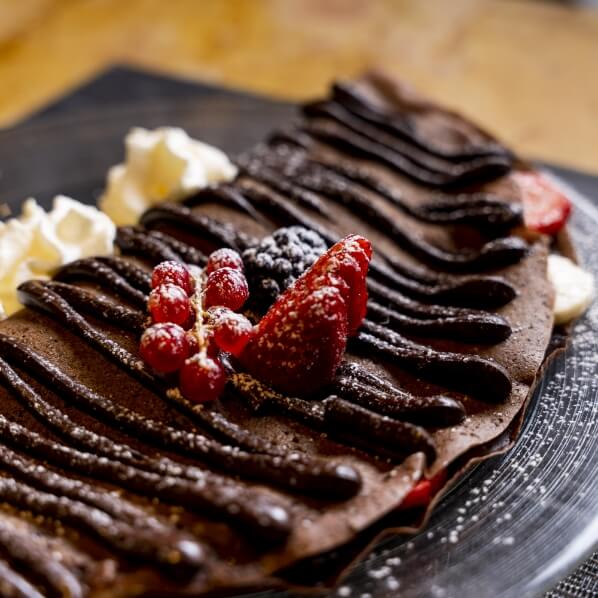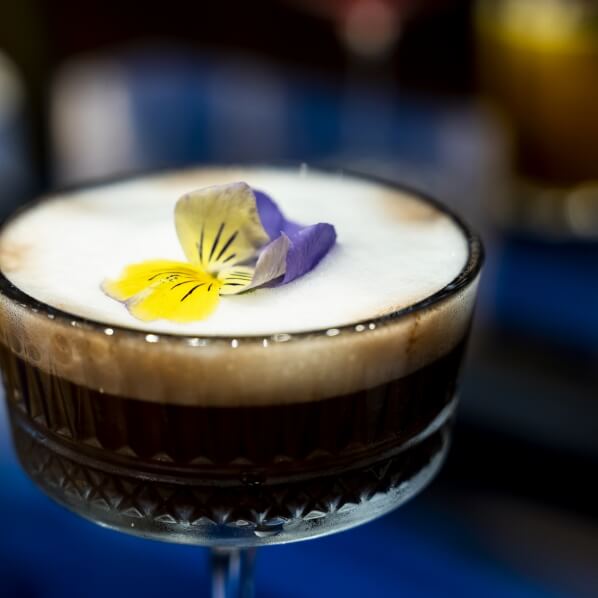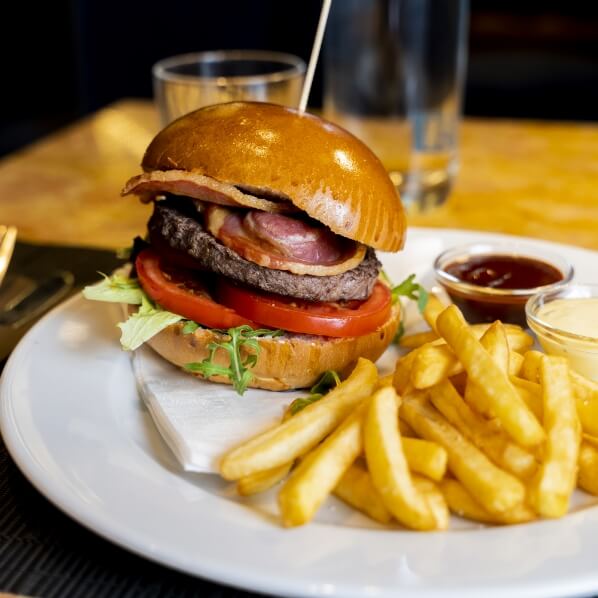 Restaurant lunch and dinner
Drinking a simple coffee in Balzer means savouring Bergamo in all its beauty.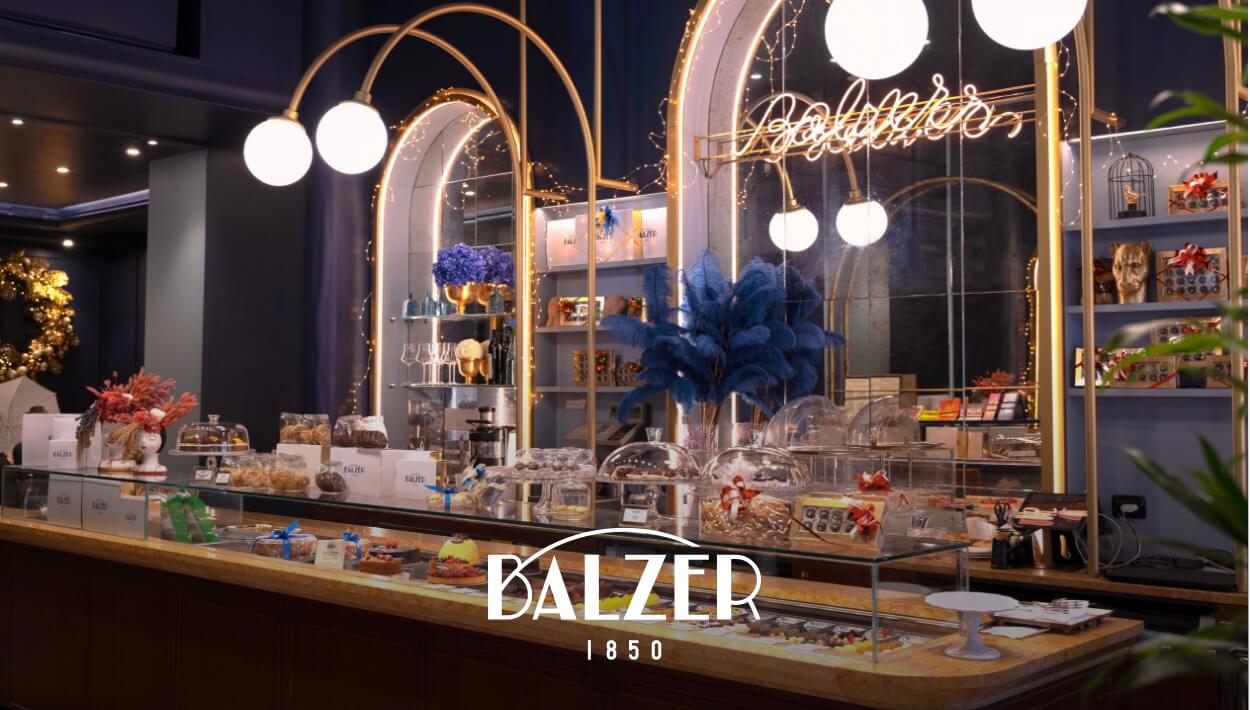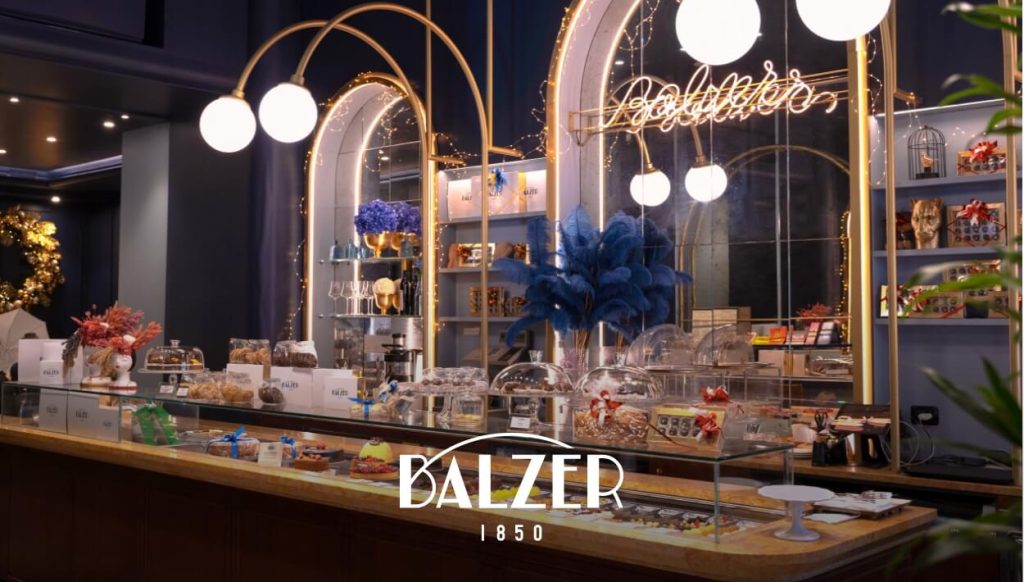 Situated on the Sentierone, one of the main streets of Bergamo centre, Balzer 1850 represents the birth of the brand.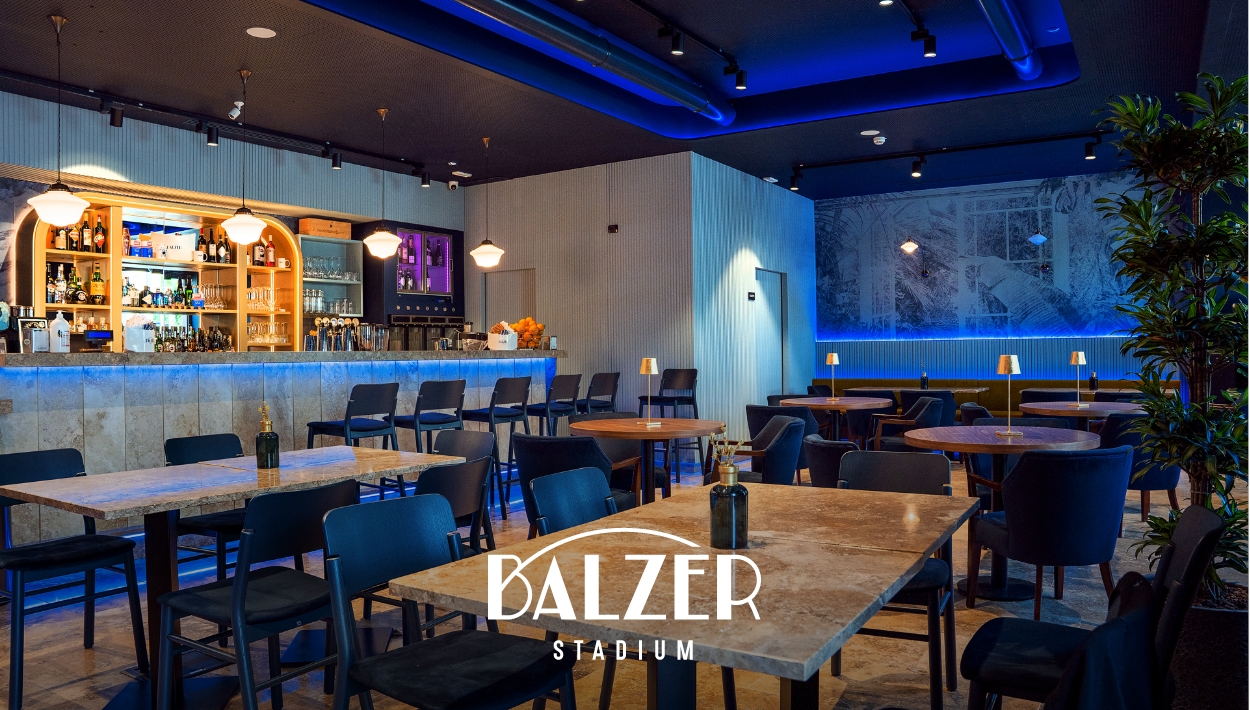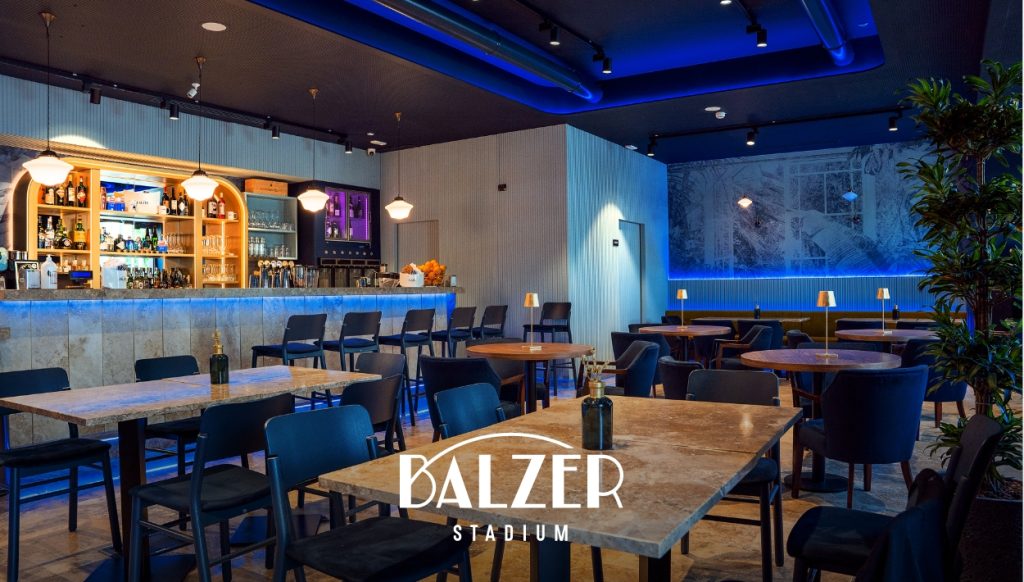 At Balzer Stadium, you'll find an extensive range of food and wines which, among a symphony of colours and flavours, create a unique experience.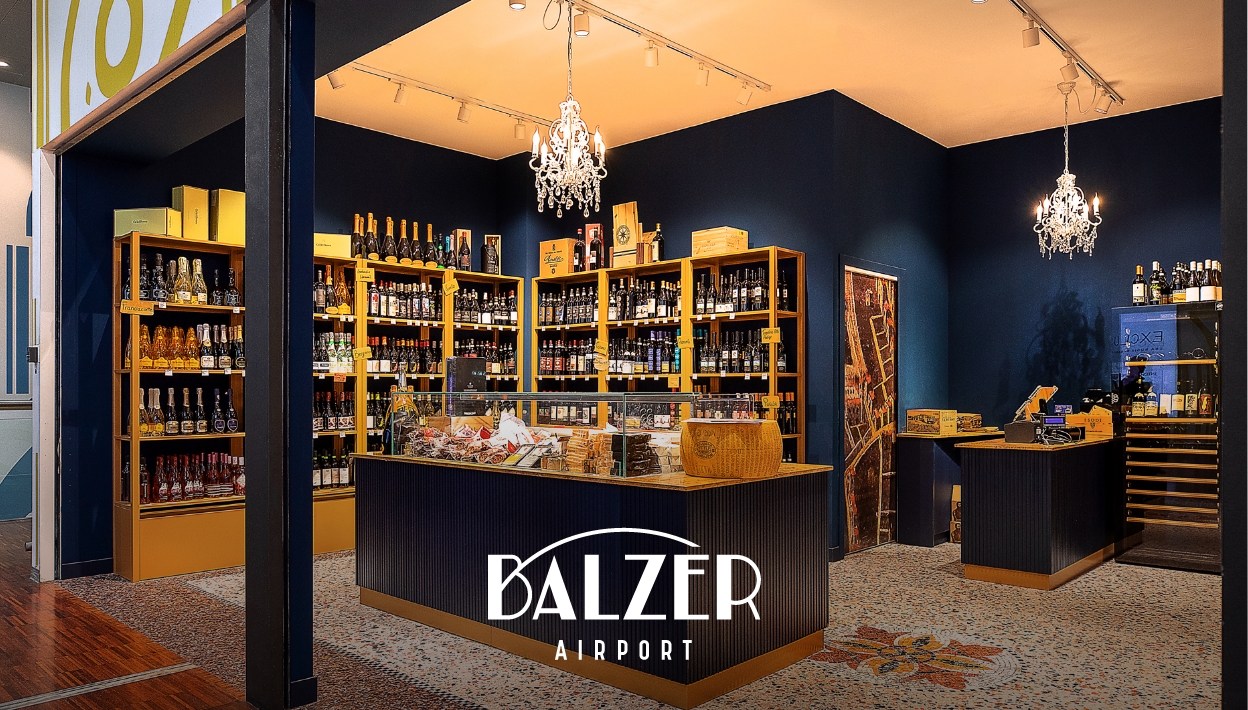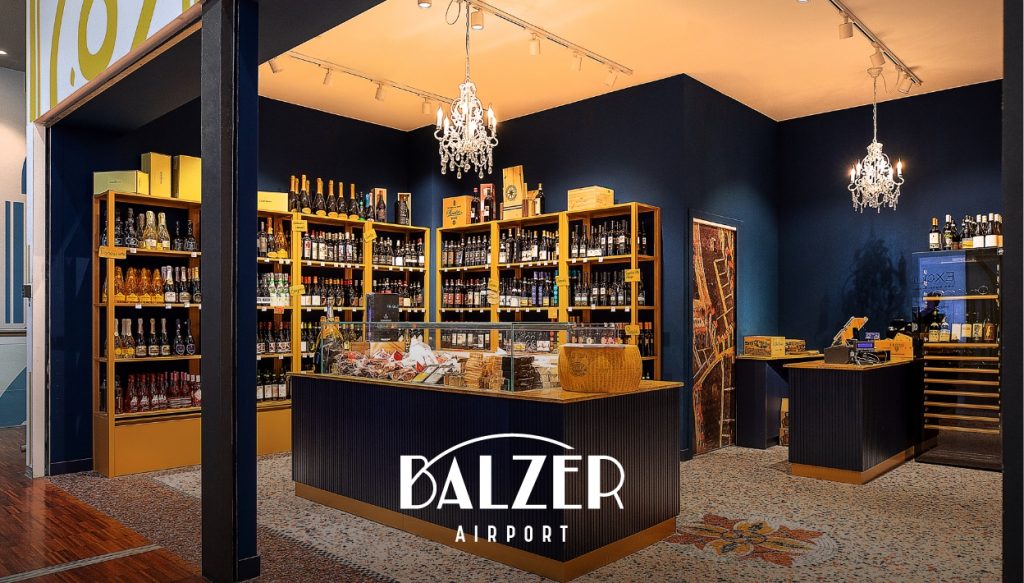 Before your travels commence, a visit to Balzer Airport, where Italian culinary excellence awaits, is a must.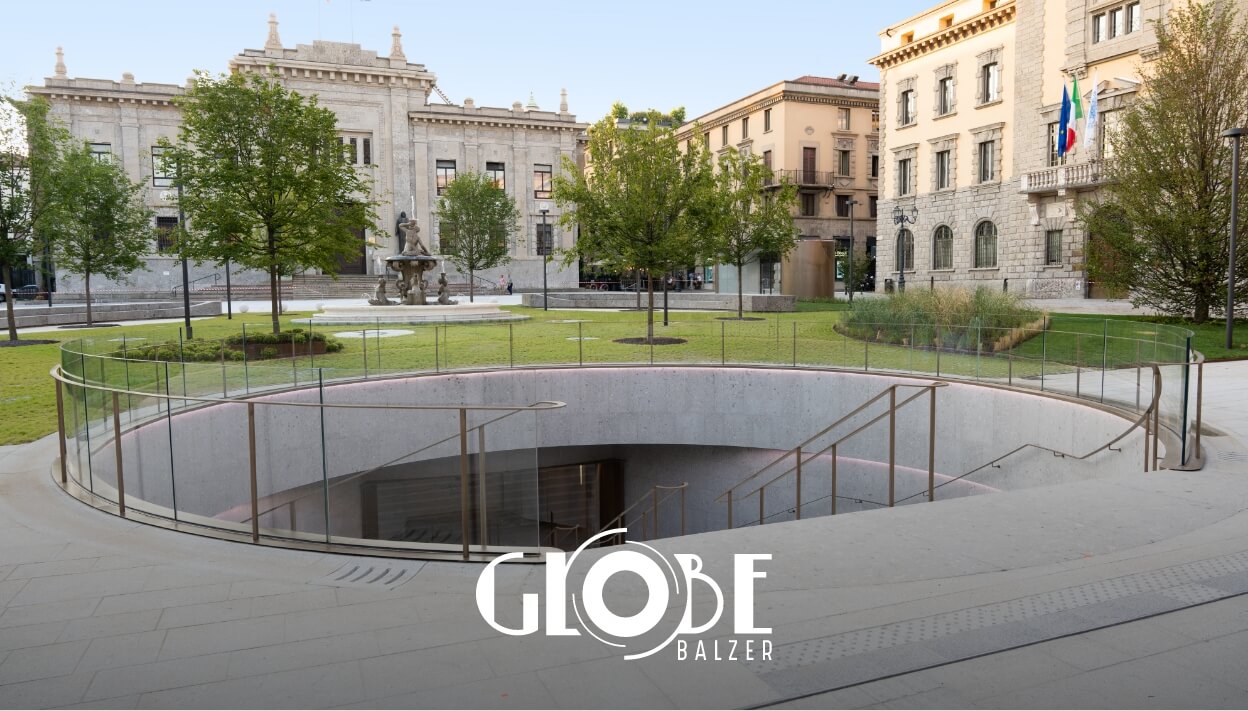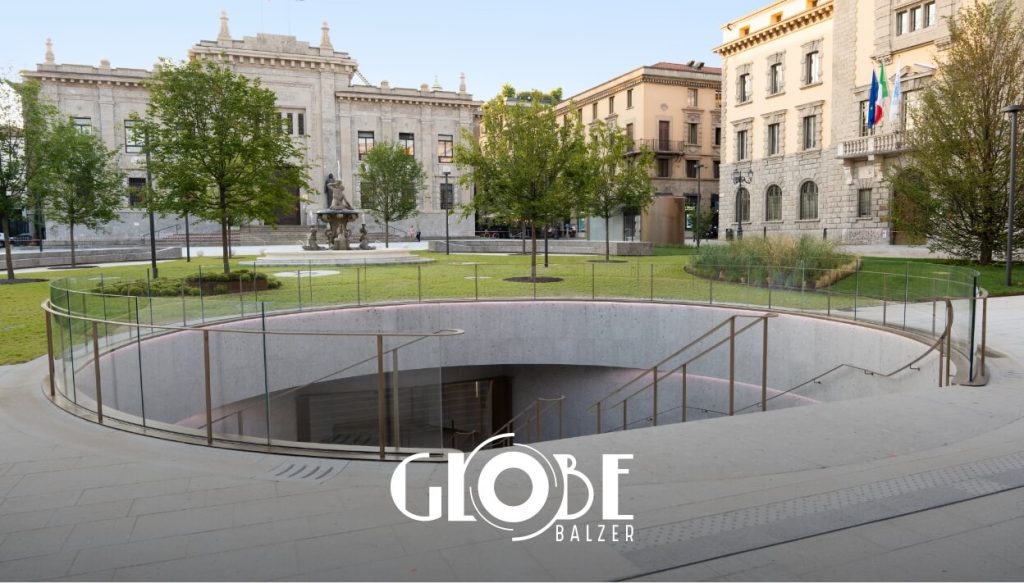 The former Day-Use Hotel of Piazza Dante has been given a new life thanks to Globe, the result of an architectural renovation inspired by Shakespeare's theatre.
Celebrate your special occasion in the heart of the city: book Balzer, Globe and Balzer Stadium for your corporate dinners or private events.
Whether a wedding, graduation, birthday or business dinner, Balzer, Globe and Balzer Stadium are able to provide the space for hosting any private function!