Domenica-Giovedì 07-21
Venerdì e Sabato 07-23
Bergamo BG
Viale Giulio Cesare, 18
From breakfast to lunch, snacks to aperitifs, dinner and evening
cocktails: under the steps of the Renaissance Section of Gewiss
Stadium, innovation and tradition meet every day in a modernly
designed venue.
Thanks to the wide range of food and wine, and unique curation of
drinks, Balzer Stadium has become the new hang-out spot in
Bergamo for the younger generation.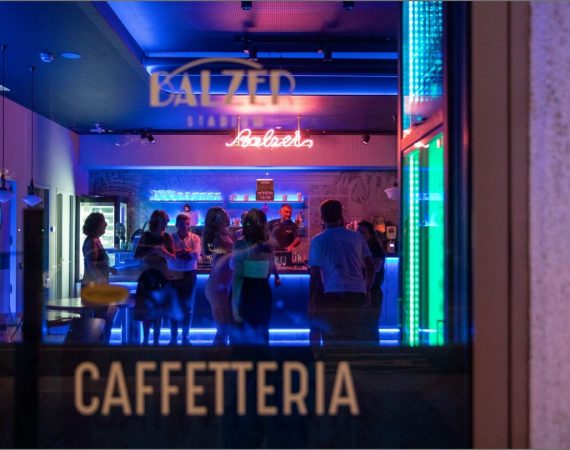 Through the art of mixology, Balzer Stadium allows you a sensory
experience of flavors and colors. A curated selection of cocktails
designed to make your evenings unique await to be discovered.
Completing the bar offerings? First-choice gins, wines and
champagne for the most refined of palates.
First courses, second courses, gourmet pizzas and finger food for those looking for a place that has it all.
From traditional dishes to those more experimental and innovative, you can choose from a menu full of delicacies that has something for every taste.
Breakfast and Brunch
to start your day right
Croissants, pancakes, crepes and many more delicious morning meal options signed by Balzer.
Balzer's traditional pastries
From the sweet Polenta and Osèi to the Torta Donizetti, all the renowned Balzer pastries are prepared in the laboratory located in the historic center of Bergamo.
Thanks to the possibility of booking both the internal and external space, Balzer Stadium is the perfect place to host all kinds of events like graduations, birthdays, and anniversaries.