Artisan Ice Cream in Bergamo
Starting in April, the perfect period to see the trees abloom with flowers making up the grand walls of the boulevard, Balzer grows to provide space for our artisan ice cream shop.
Thanks to the bar that faces outwards, you have the option to make a brief pit-stop and continue your walk, or to stop yourself at a table and order your favorite cup of gelato, enjoying our mouth-watering specialty.
Since 2018, Balzer has been a part of the "Comitato Gelatieri Bergamaschi (CBG)," or Bergamo Gelato Makers Committee, being the first to have supported the Italian Committee for the protection and distribution of artisan gelato.
Artisan Ice Cream in Bergamo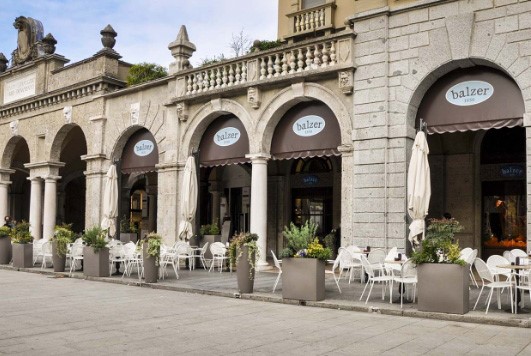 At Balzer, choosing your ice cream is certainly not simple, given the plentiful offerings: from classic tastes to those more exclusive and original.